YU Global, an initiative by Yeshiva University, provides a diverse range of flexible and cost-effective educational programs, aligning with current market trends and professional demands. This platform welcomes individuals across all stages of life and varying educational experiences, offering them a path to obtain professional certificates and further career-enhancing training. Students seeking to advance or pivot in their professional journeys can access a suite of online courses tailored to equip them with the skills and knowledge required in today's dynamic job market. YU Global is committed to delivering a personalized educational experience that accommodates the unique needs of each learner, whether they are recent high school graduates, professionals seeking additional qualifications, or lifelong learners aiming to stay ahead in their fields.
Client:
Yeshiva University
Services: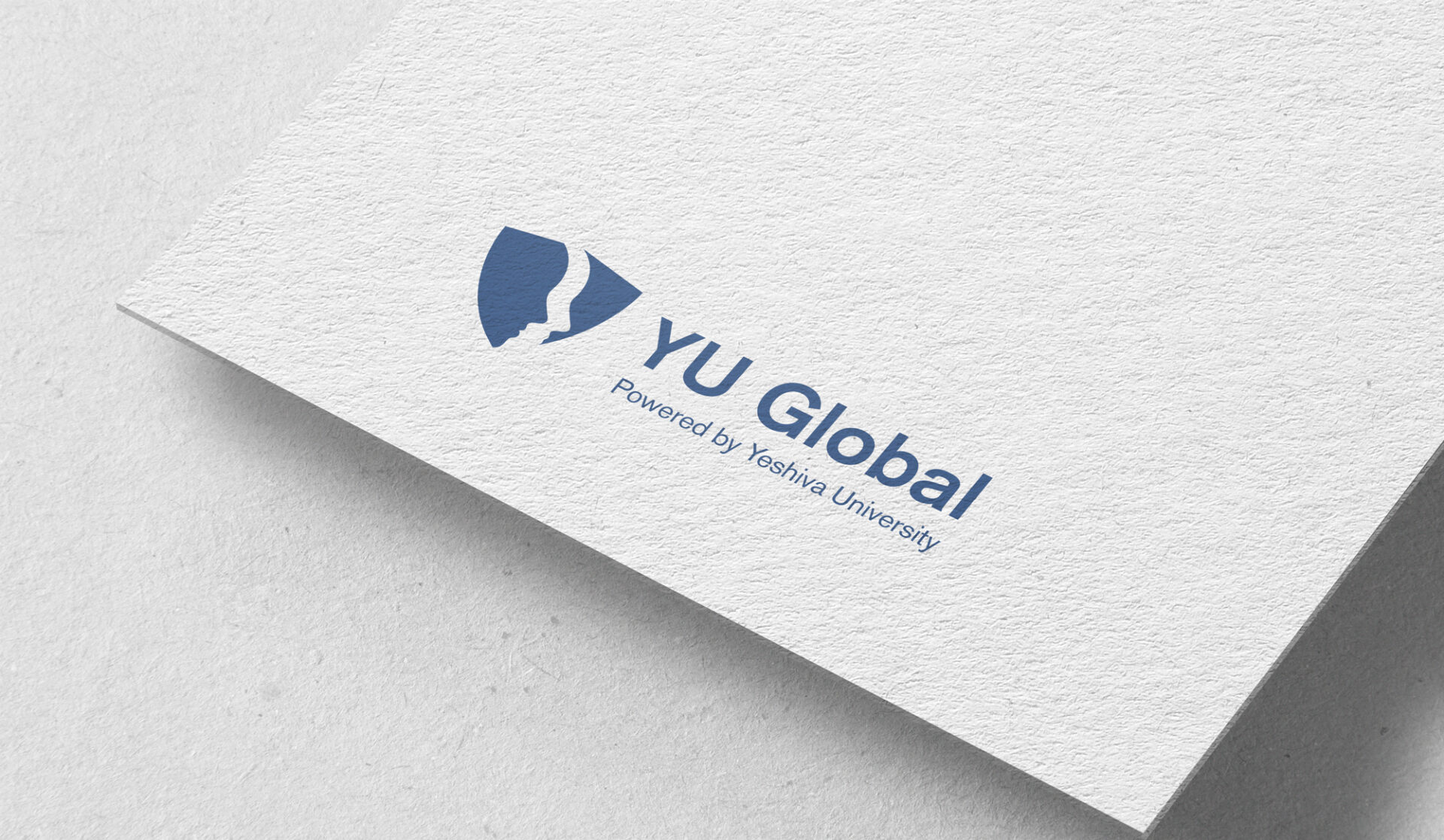 What we did:
The YU Global logo conveys the fluidity of the contemporary job market, highlighting the quick attainment of skills through professional certificates.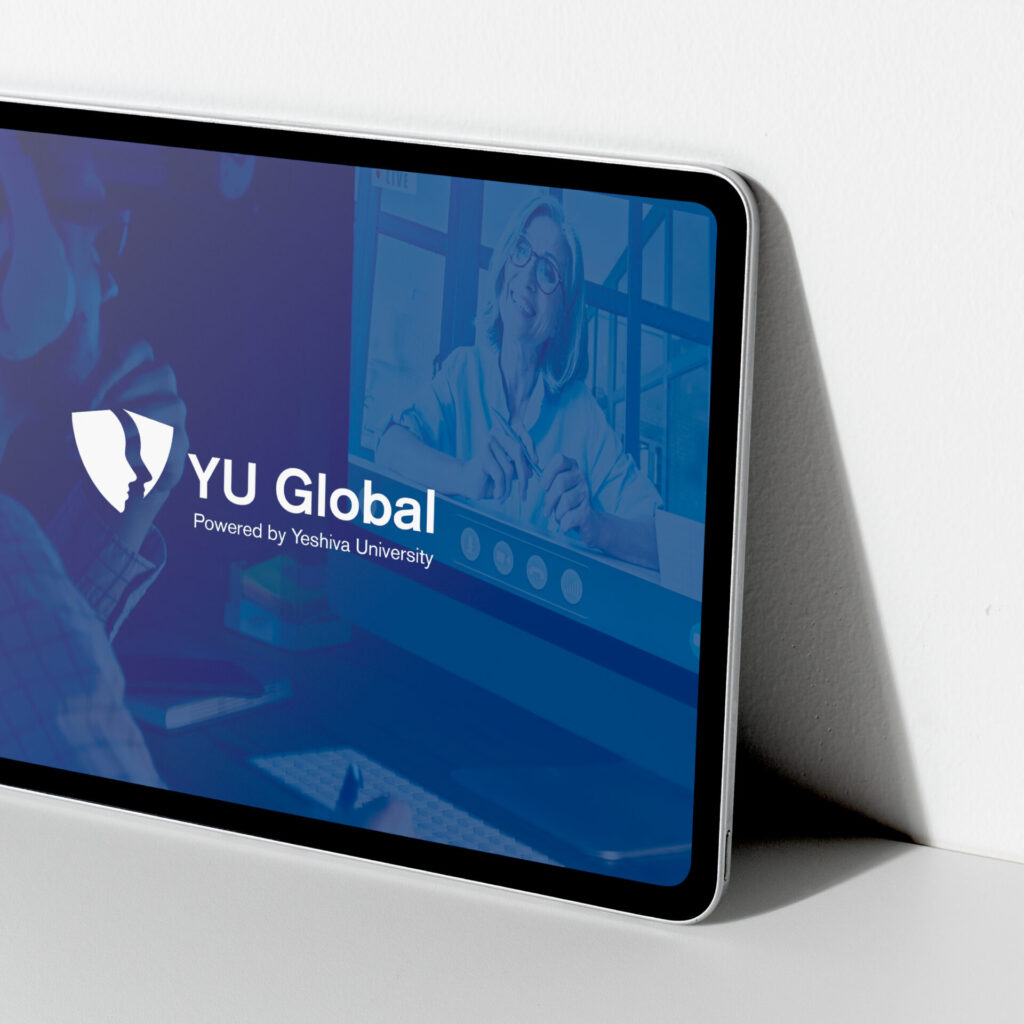 Figures depicted looking ahead represent learners of diverse educational and geographical backgrounds, emphasizing perpetual progress and career enhancement. These elements are embraced by the YU shield, symbolizing a steadfast commitment to personal development and adaptable education pathways for lifelong learning or advanced degrees.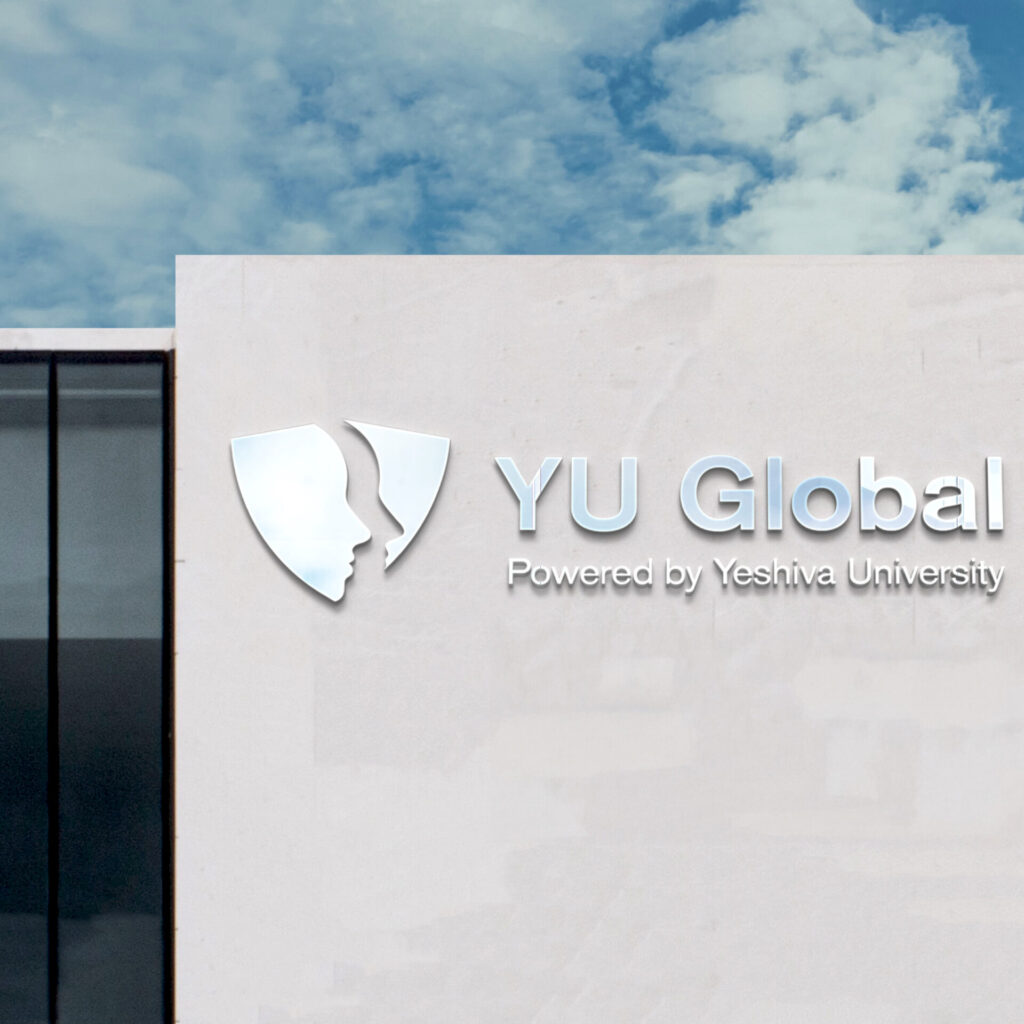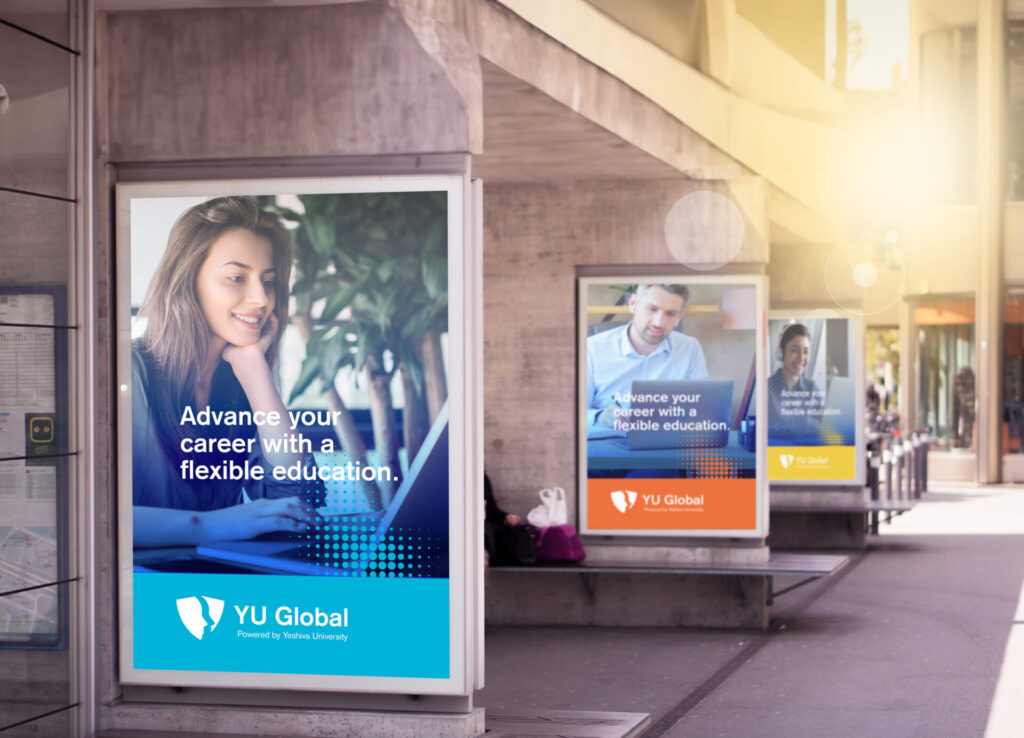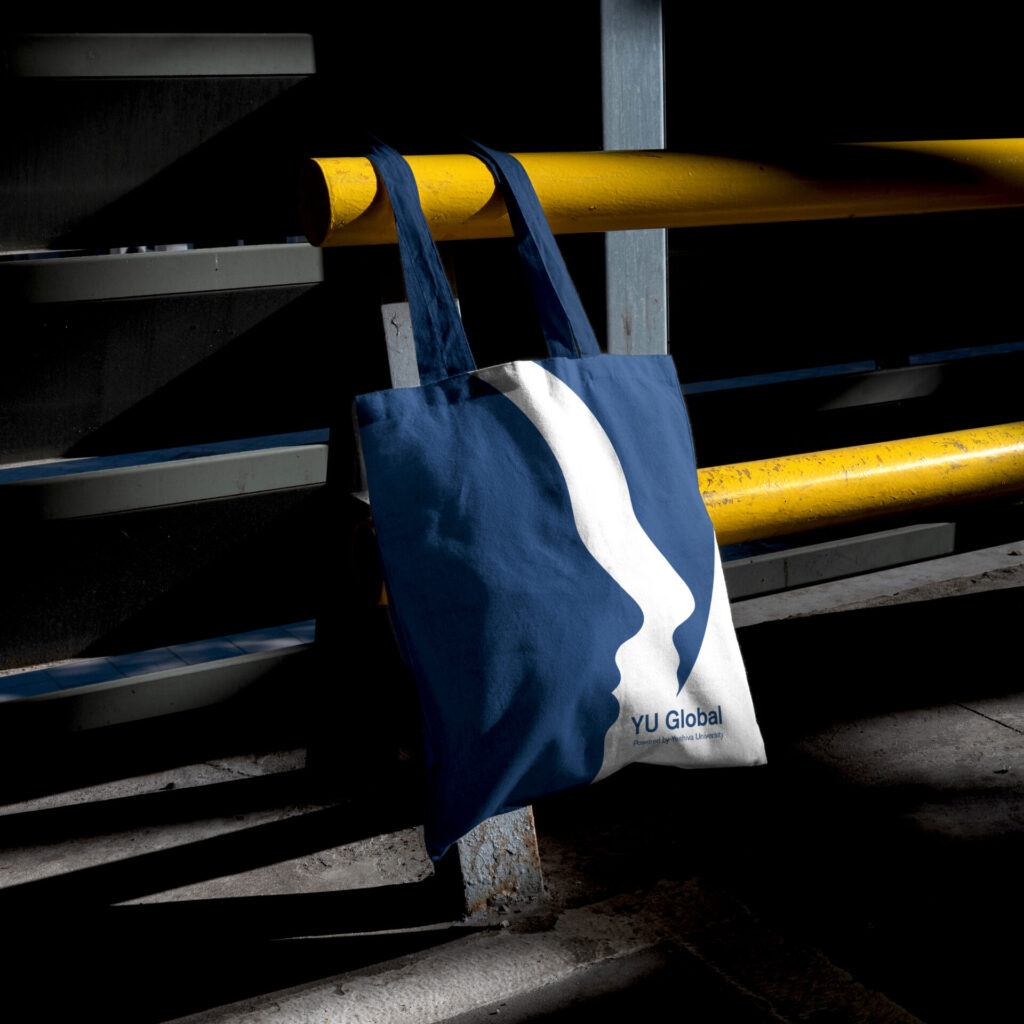 To maintain brand recognition and continuity, we preserved YU's primary color in the logo design.