For the first time ever, we made available a revolutionary and innovative new software that allows customers to build and purchase their Sukkah online. With the new state-of-the-art Sukkah Builder, Leiter's customers can now design, build and customize their Sukkah down to the windows, doors, materials, and Schach with just a few clicks.
The website was built for a next-level user experience that gives customers the ability to purchase standard-sized Sukkahs or design, build and customize their Sukkahs from scratch. With bold and vibrant colors and copy, the new website lends itself to an easy-to-navigate and satisfying user experience.
See a quick preview below.
Services:

leiterssukkah.com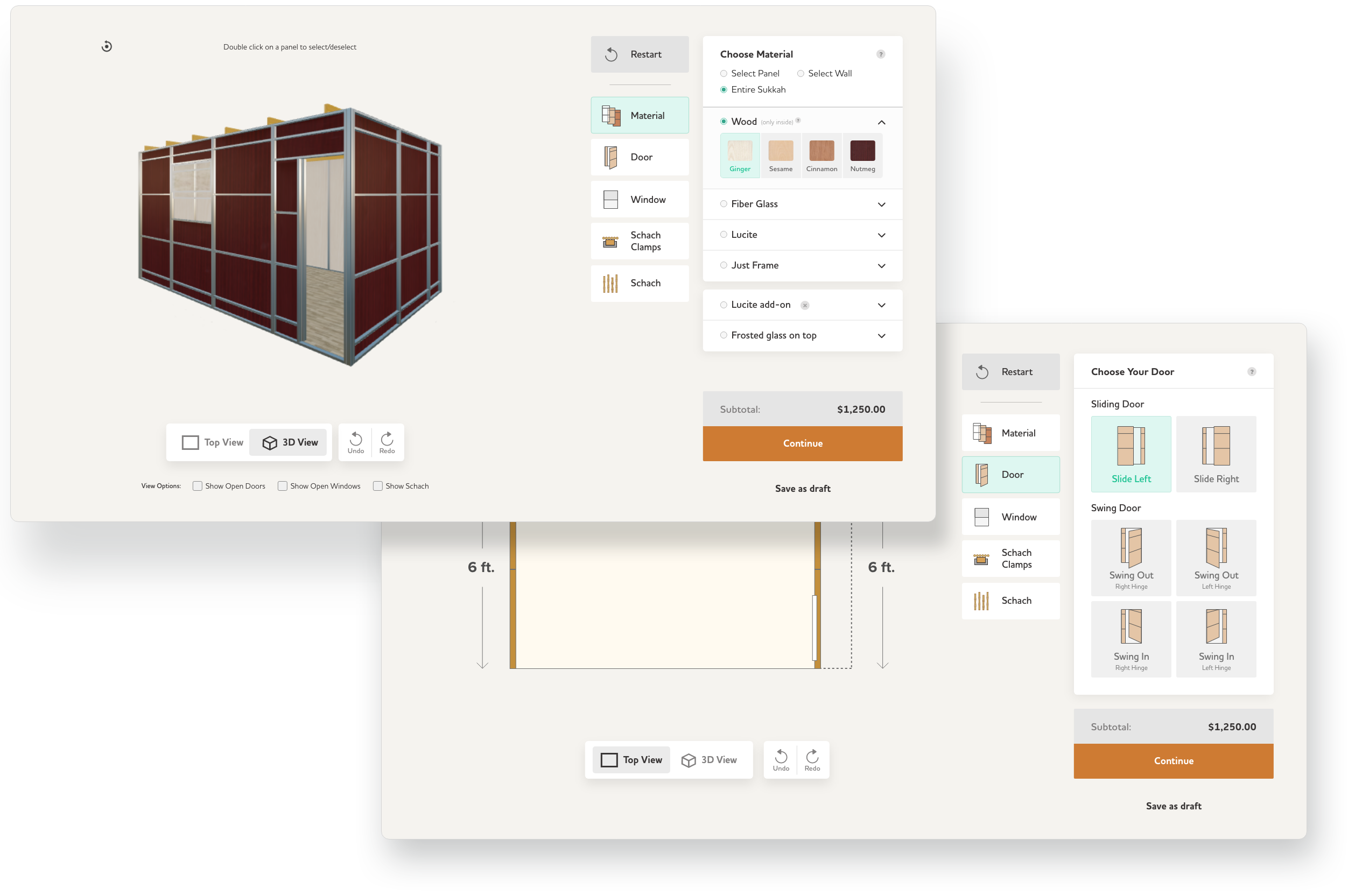 Visit the website: leiterssukkah.com