People often fall blind in the gray spaces between the absolutes. Spiritual perfection or educational advancement? Right or left? It all involves difficult decisions, sacrifices, confusion, and black-and-white thinking.
You can have the cake and eat it too.
That's what we explored with our memorable campaign for Yeshiva University.
Client:
Yeshiva University
Services:
YU Pathways Environmental
YU Pathways Email Marketing
The Wall Street Journal Publication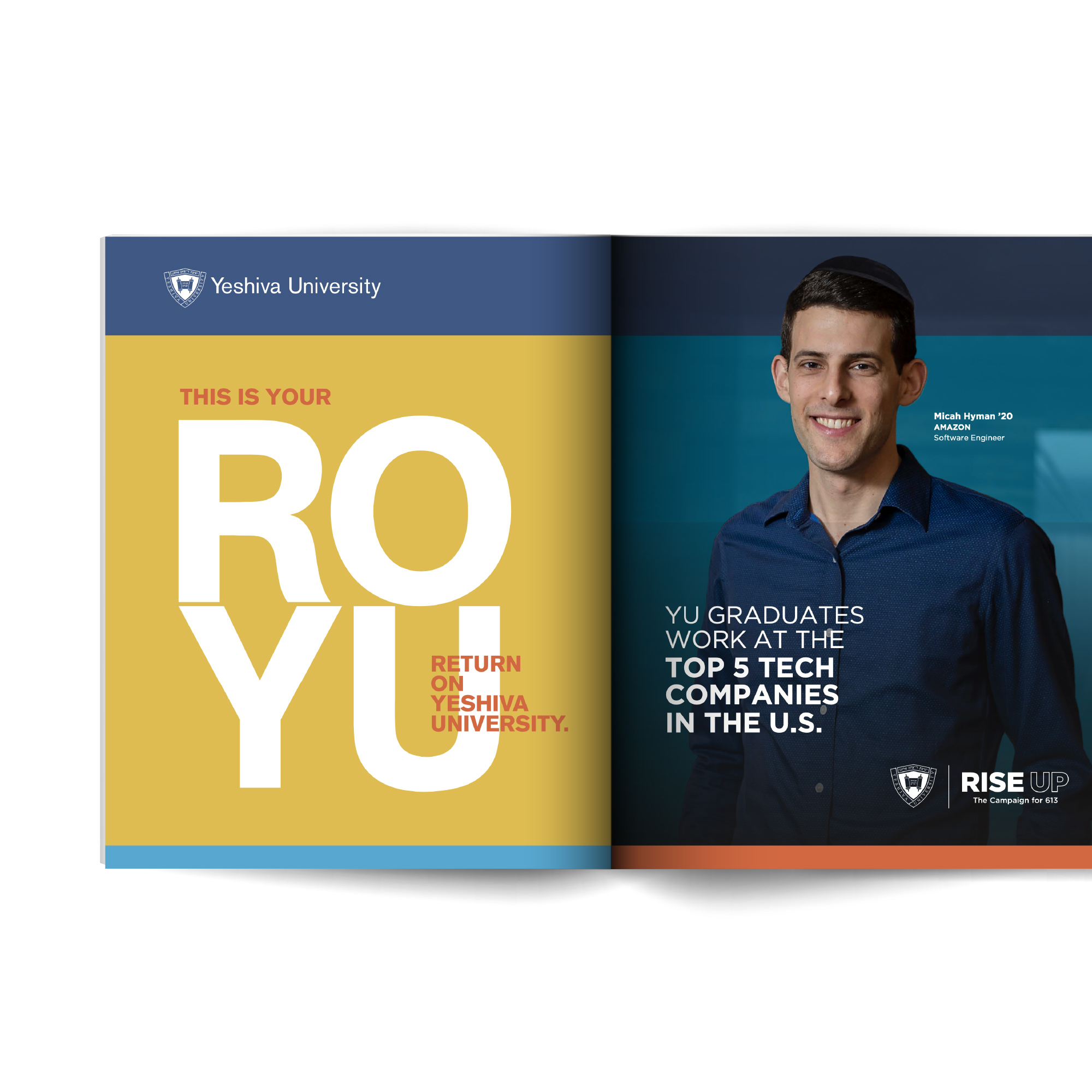 Return on Yeshiva University
At Yeshiva University, they navigated the intricate balance between spiritual fulfillment and educational advancement, acknowledging that life often unfolds in the vast gray areas between absolutes. This institution, where decisions are made, sacrifices endured, and confusion confronted, is a testament to the convergence of values and knowledge.
Our campaign, aptly named "ROYU" or "Return on Yeshiva University," was meticulously chosen to convey a profound message. It serves as a testament to the tangible, real-world impact that Yeshiva University has on its students and alumni, substantiated by compelling data.
Within the campaign, we introduced you to a select group of alumni, not as mere faces but as living embodiments of success. A Yeshiva University investment is not only an investment in education but also in oneself, securing a lifetime of success and fulfillment.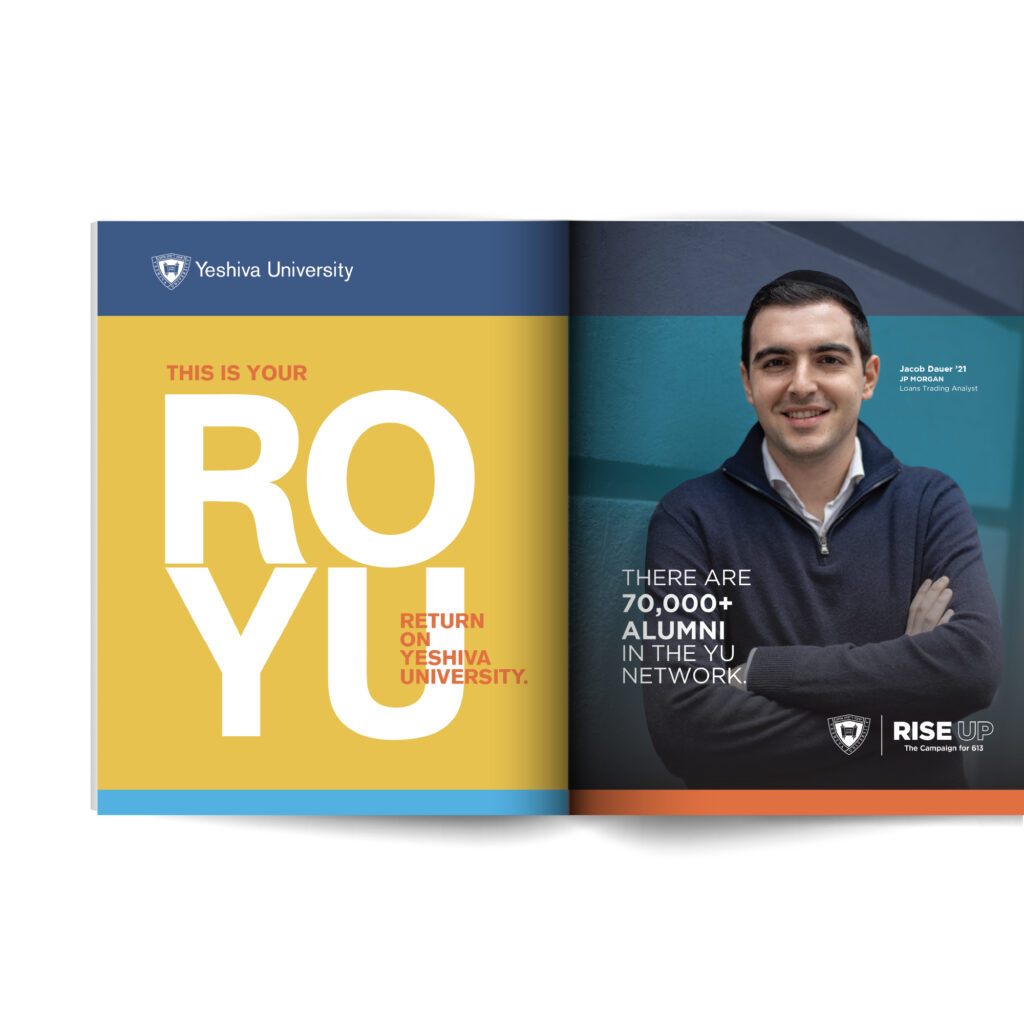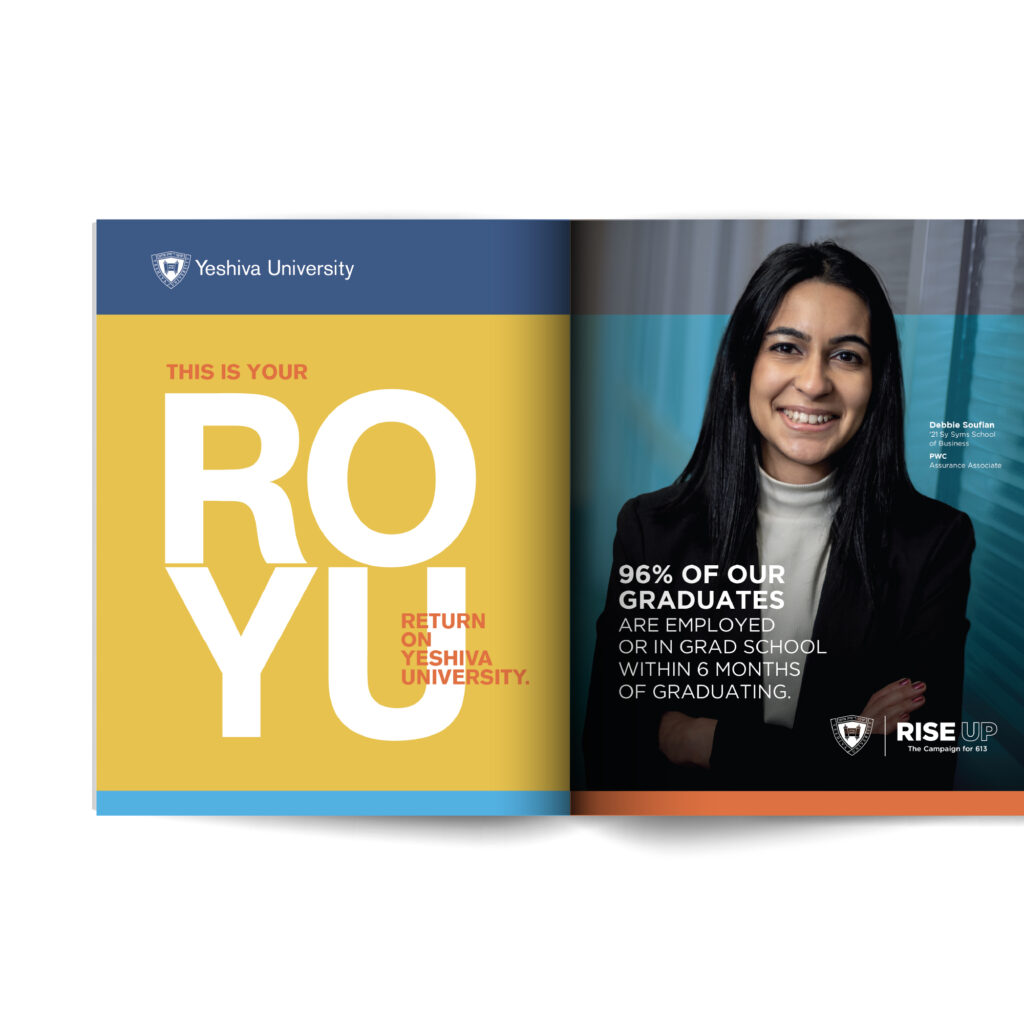 Yeshiva University on Wall Street: Illuminating success
In a captivating feature within the esteemed Wall Street Journal, Yeshiva University stepped into the spotlight, illuminating its profound influence in education, ethics, and personal development. This strategic positioning within one of the world's foremost financial publications underscores Yeshiva Universty's significance in academia and prepares individuals to excel in the intricate world of business and finance.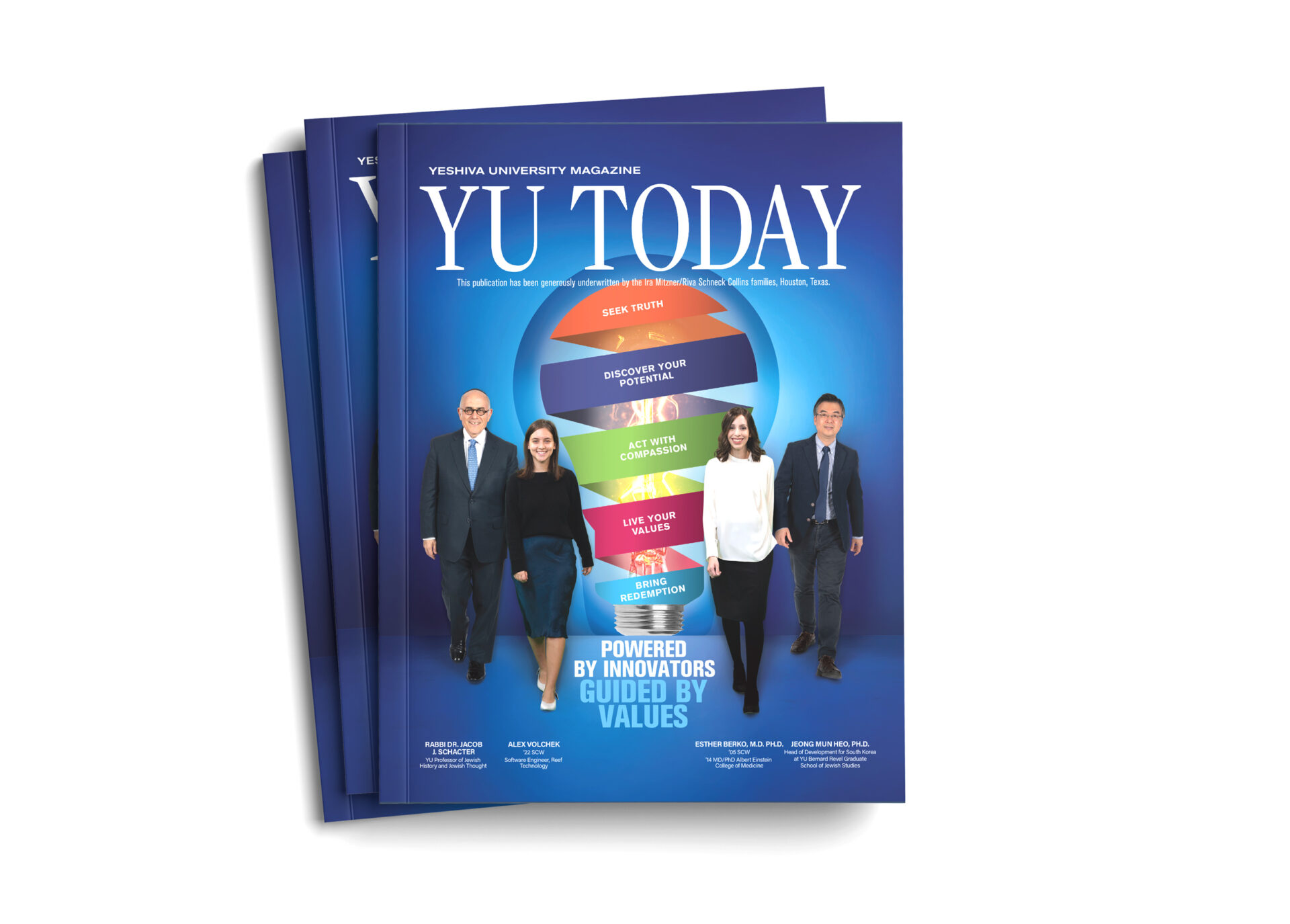 Pathways at YU: Paving the way to excellence
Under the innovative PATHWAYS program at Yeshiva University, undergraduates embark on a seamless journey from bachelor's degrees to graduate programs while acquiring advanced training necessary to launch successful careers.
Our comprehensive development efforts spanned a multitude of aspects, encompassing a ground-up approach. This included a complete identity redesign, captivating billboards, meticulously designed signs and banners, engaging advertisements, and highly effective email campaigns. Moreover, we introduced an array of cutting-edge devices and technology to facilitate seamless transitions and engagement for the PATHWAYS program, ensuring that every student's journey is both productive and inspiring.