Creating a cosmic universe for Minute Mix. 
Minute Mix Blends, a brand specializing in shelf-stable refreshers and puree, challenged our team to revolutionize their brand identity, from packaging to marketing materials.
Client:
Minute Mix Blends
Services: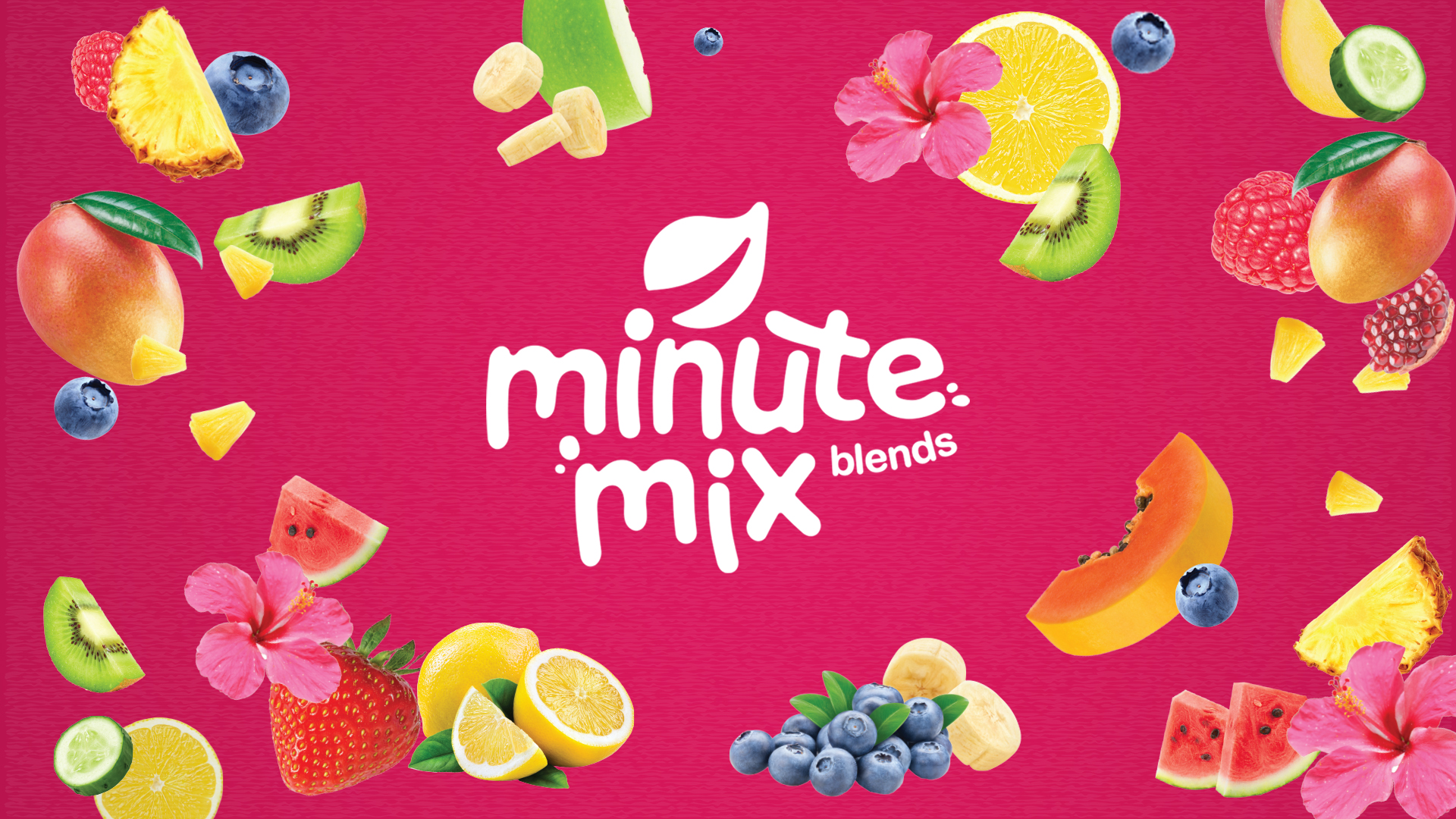 Designing the universe.
Our branding and packaging transcends aesthetics; it's a gateway to the refreshing essence of Minute Mix. "Minute Mix" encapsulates ease and speed — a delightful blend of sun-kissed fruit and vibrant veggies, consolidated and ready in just a minute. It's nature's fusion, a symphony of flavors handpicked at their freshest. No sugar, no additives—pure essence. An invitation to "Taste the Real."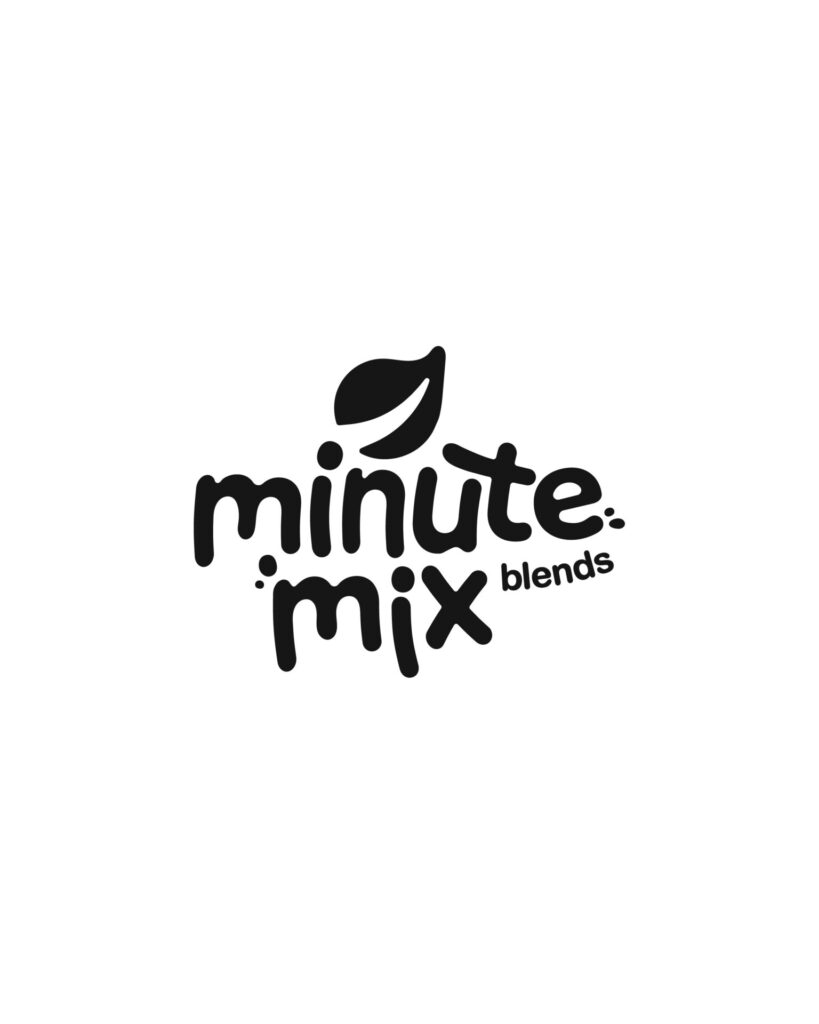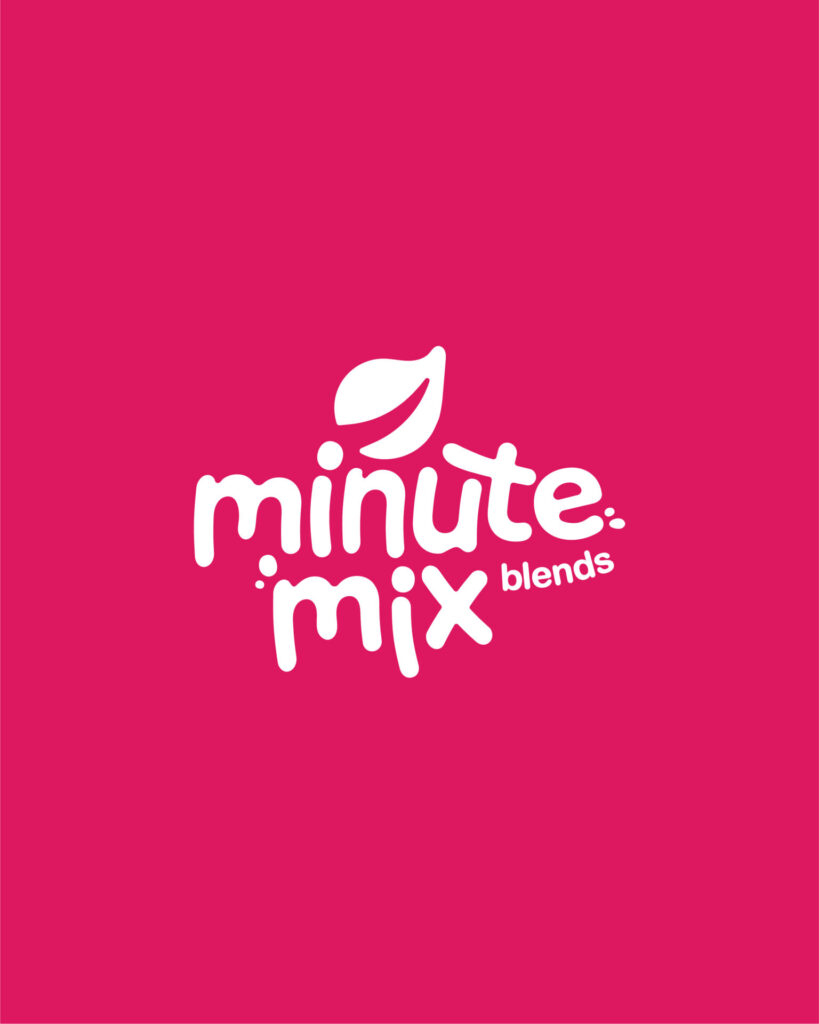 Naming cosmic creations.
We meticulously named each product to reinvigorate and revitalize your senses with names like "Replenish, Cucumber Watermelon Mint" and "Recharge, Dragon Fruit and Elderberry."
The brand tone, celestial yet grounded, invites exploration of the universe within each refreshment. It underscores Minute Mix's commitment to natural, refreshing ingredients, creating a caring experience for consumers.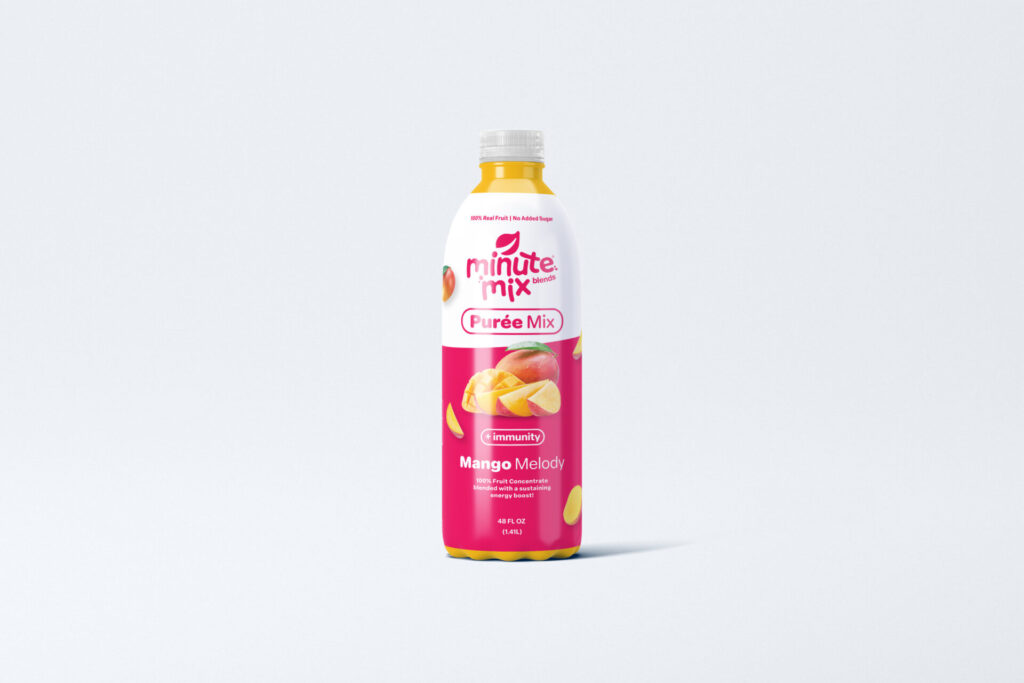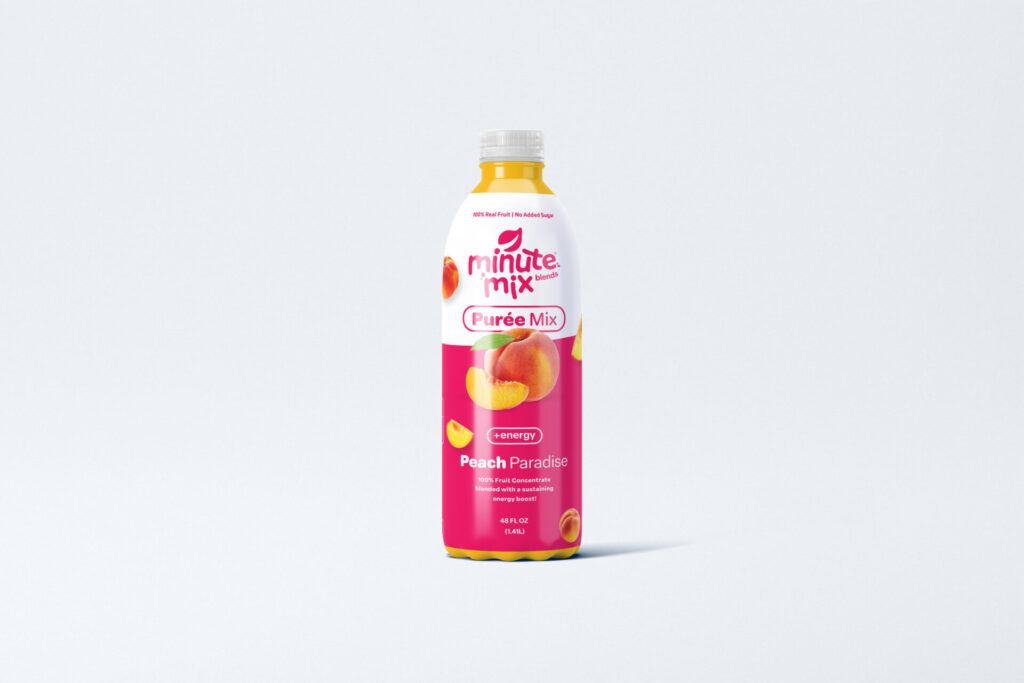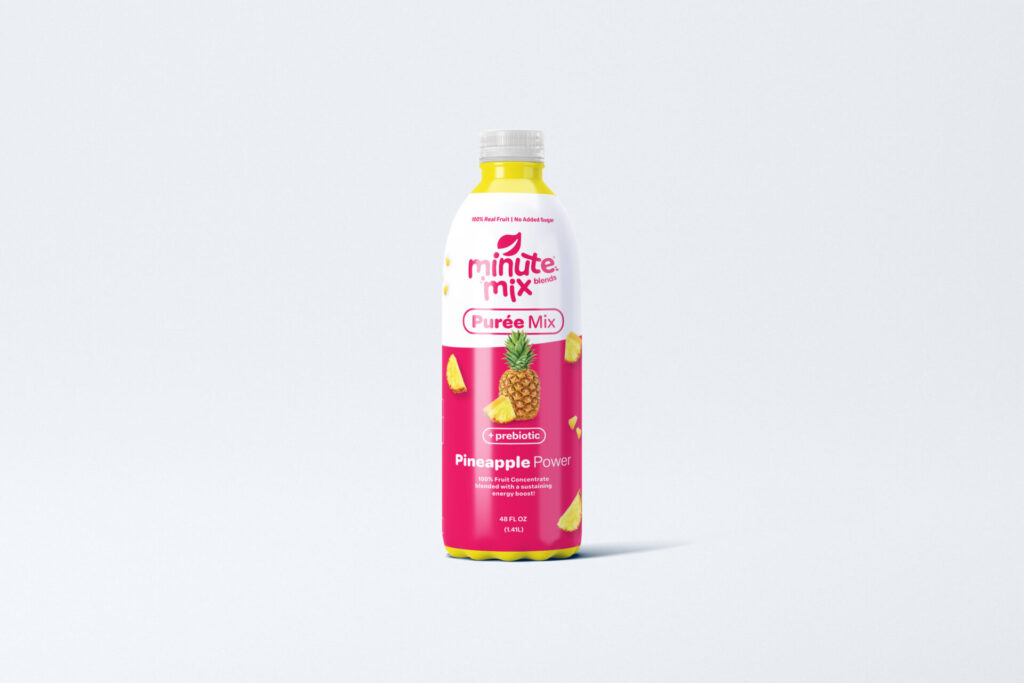 Rewriting the stars.
We crafted marketing materials, brochures, signage, and packaging with vibrant colors, captivating visuals, and concise messaging. Minute Mix transformed drink menus into a flavor-bursting experience.
Our collaboration propels Minute Mix into a unique market position, offering consumers a taste of the universe in every sip, a visual feast, and a compelling narrative that transcends the ordinary.