A full-scale rebranding project for King Restoration – a certified company that expertises in the field of water, fire, and mold damage cleanup and restoration.
Our team conceptualized and designed the brand identity, character, and message. We created a comprehensive corporate identity package for the client replete with print, digital, and an interactive website.
Working with the name King as our base, we created a symbol that conveys authority, knowledge, and trust. Portraying fire, smoke, water and mold in the shape of a lion, the lines and shape of the lettering are designed to carry out the brand's message in a powerful way.
Services:

kingrestoration24.com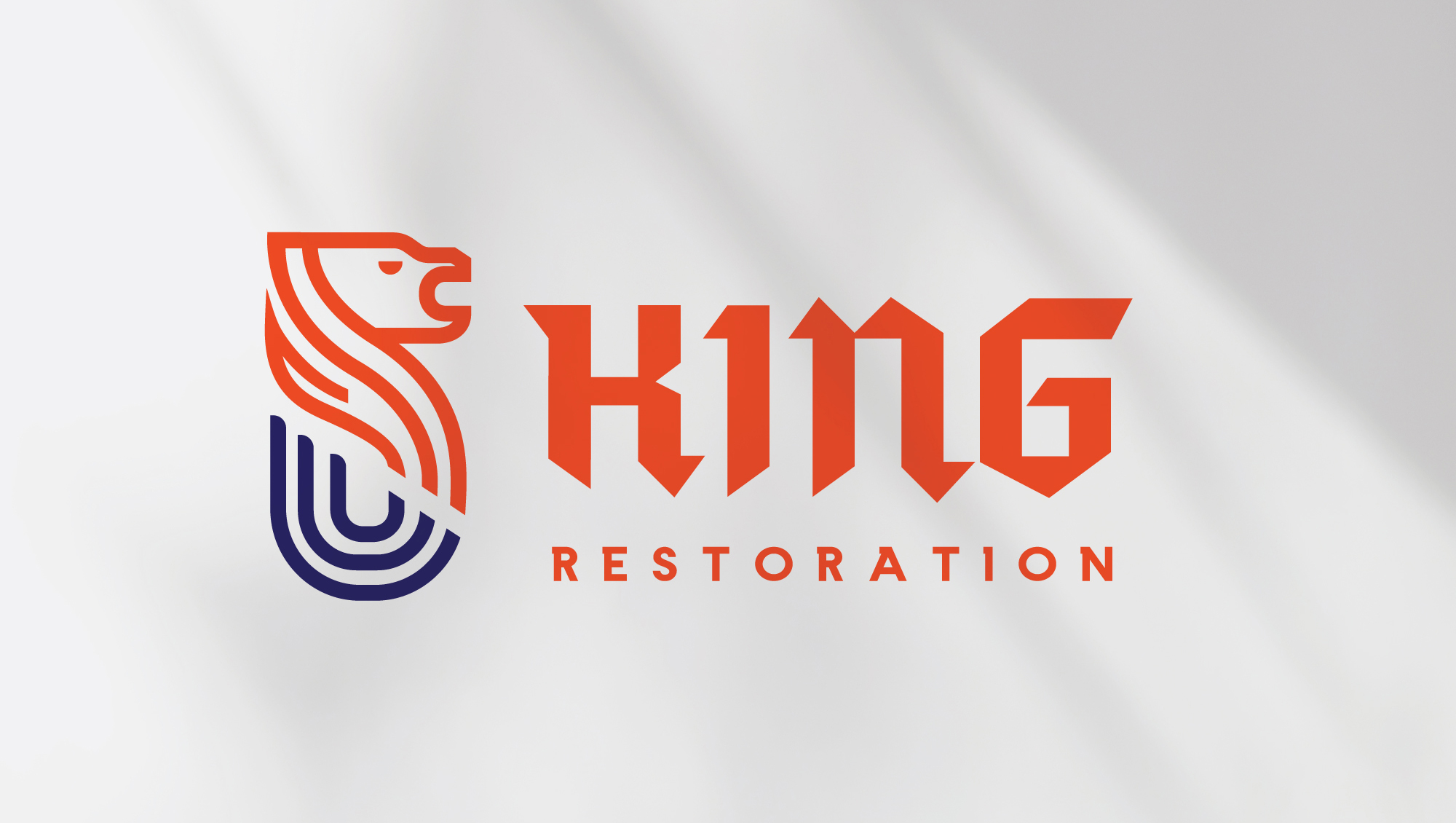 Bold colors were used to show strength along with the areas of expertise, with red representing fire and blue representing water. With the overall aesthetic of the logo, we were able to make King Restoration stand out by presenting a memorable, trusted brand for years to come.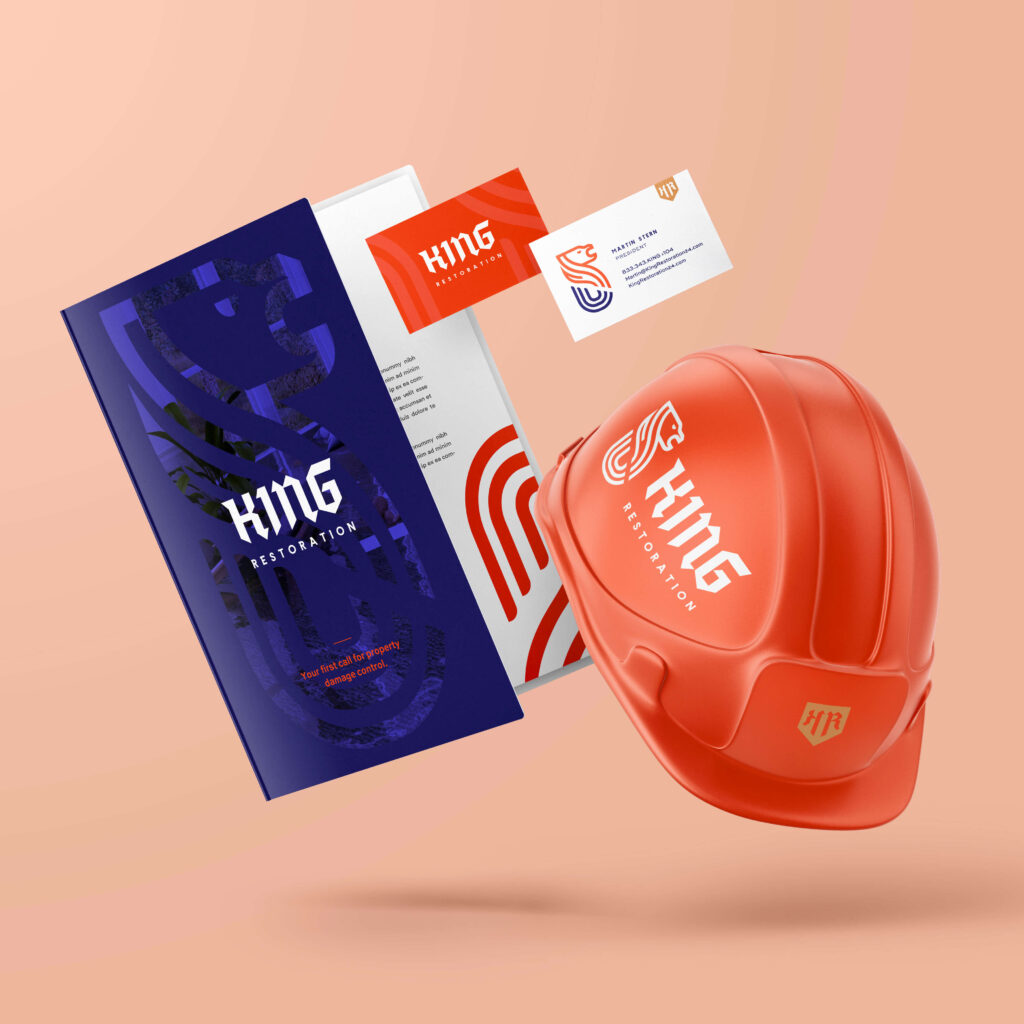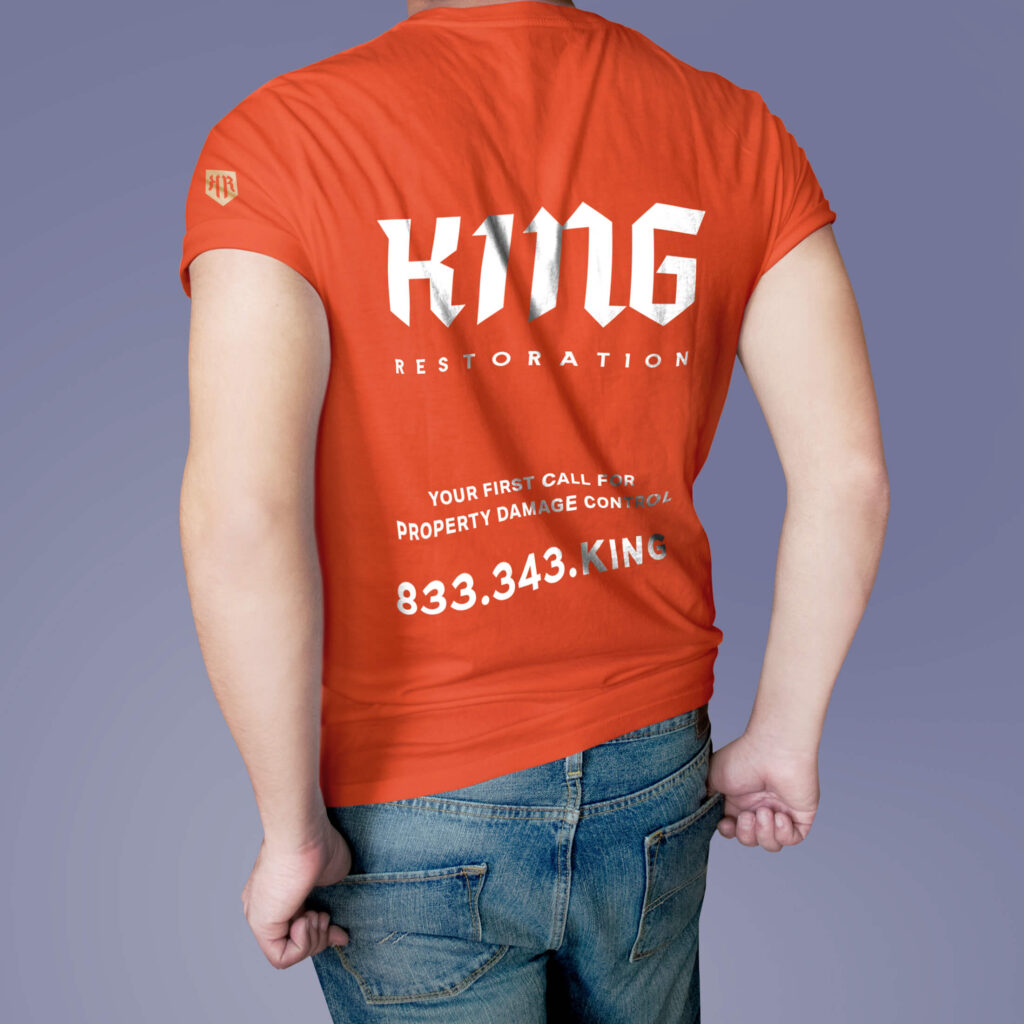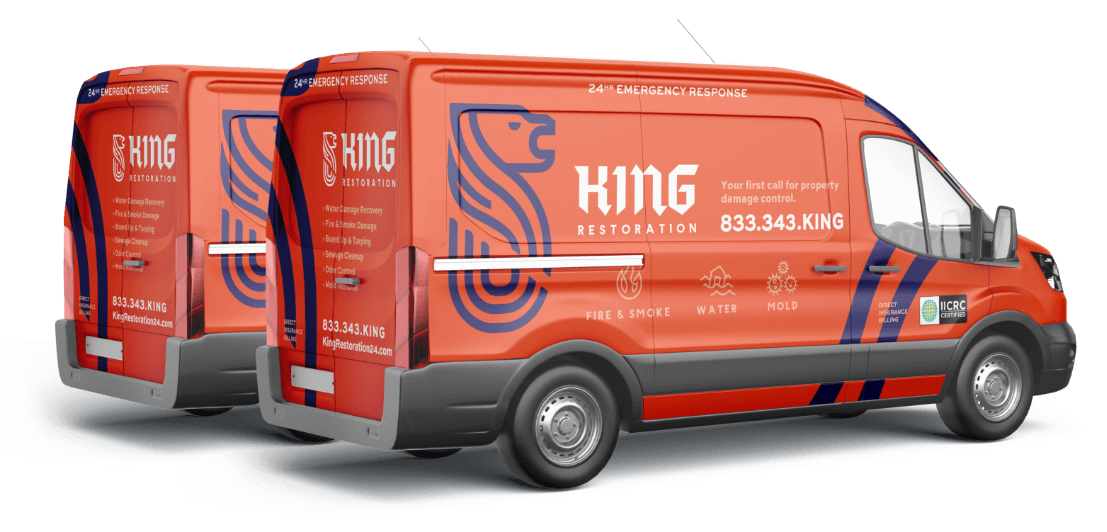 We designed a full wrap-around branded van for the company prominently displaying the company's brand identity and relevant information.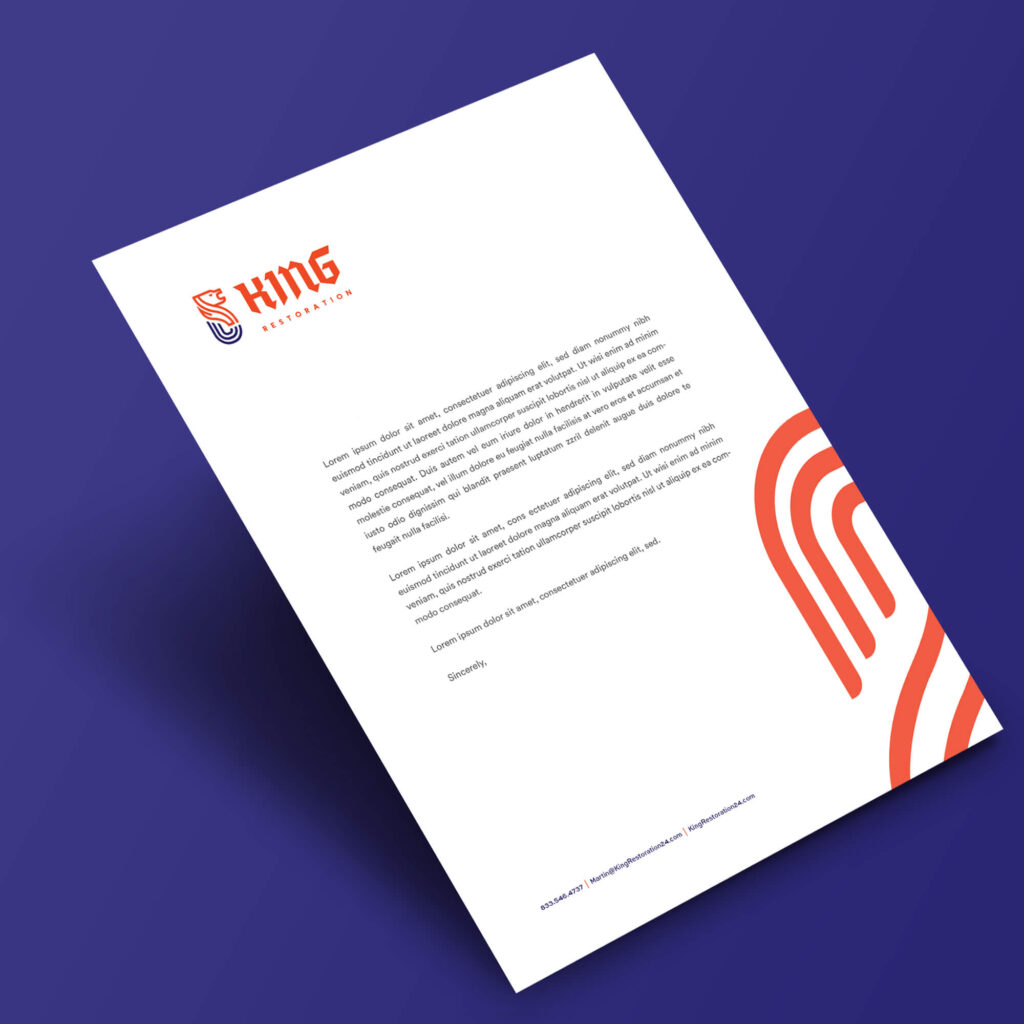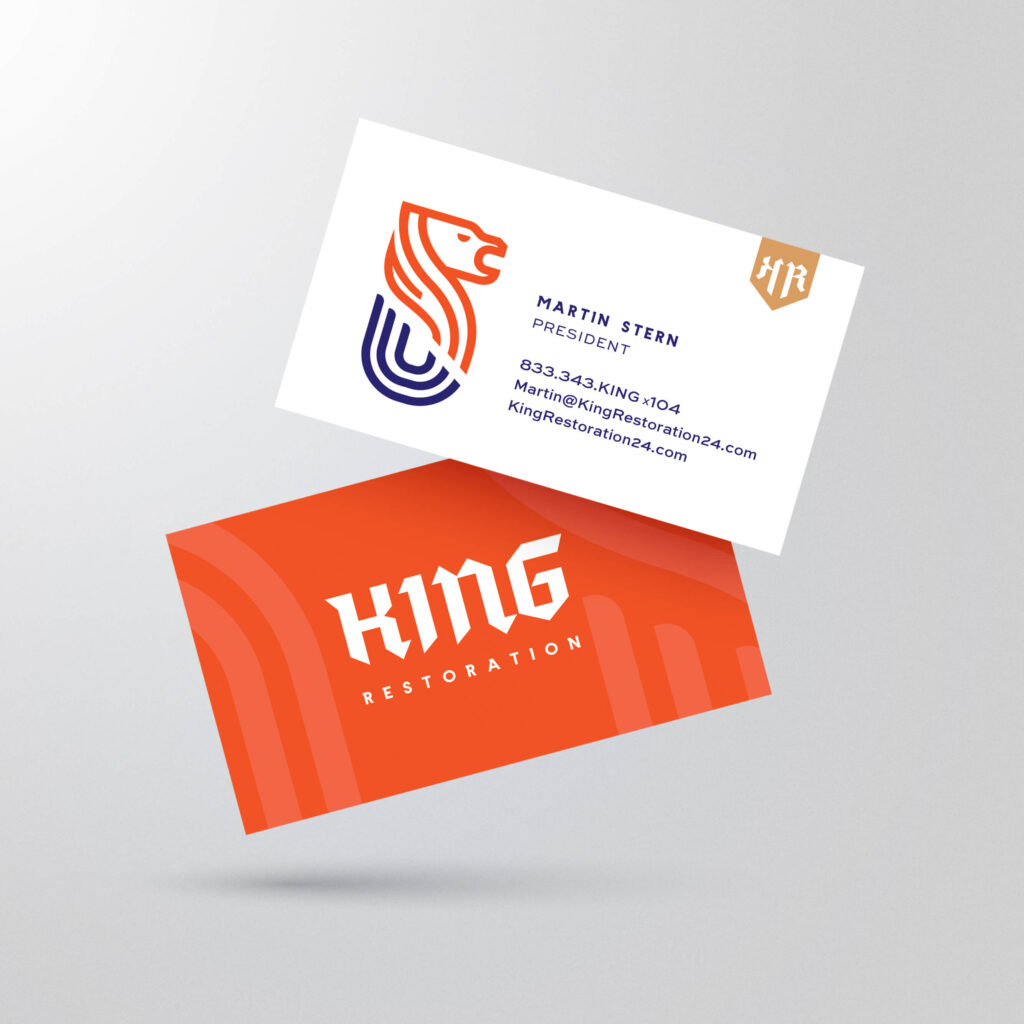 We created a modern and beautiful website with vibrant images, icons, and clear copy with an enjoyable and gratifying user experience optimized for all devices. The website is showcasing relevant information about King Restoration, their services and more.