Positioning BSM facility solutions.
BSM Facility Solutions, the premier choice for janitorial, concierge, and maintenance services, set out to reinvigorate their corporate identity and fortify their market presence.
Client:
BSM Facility Solutions
Services: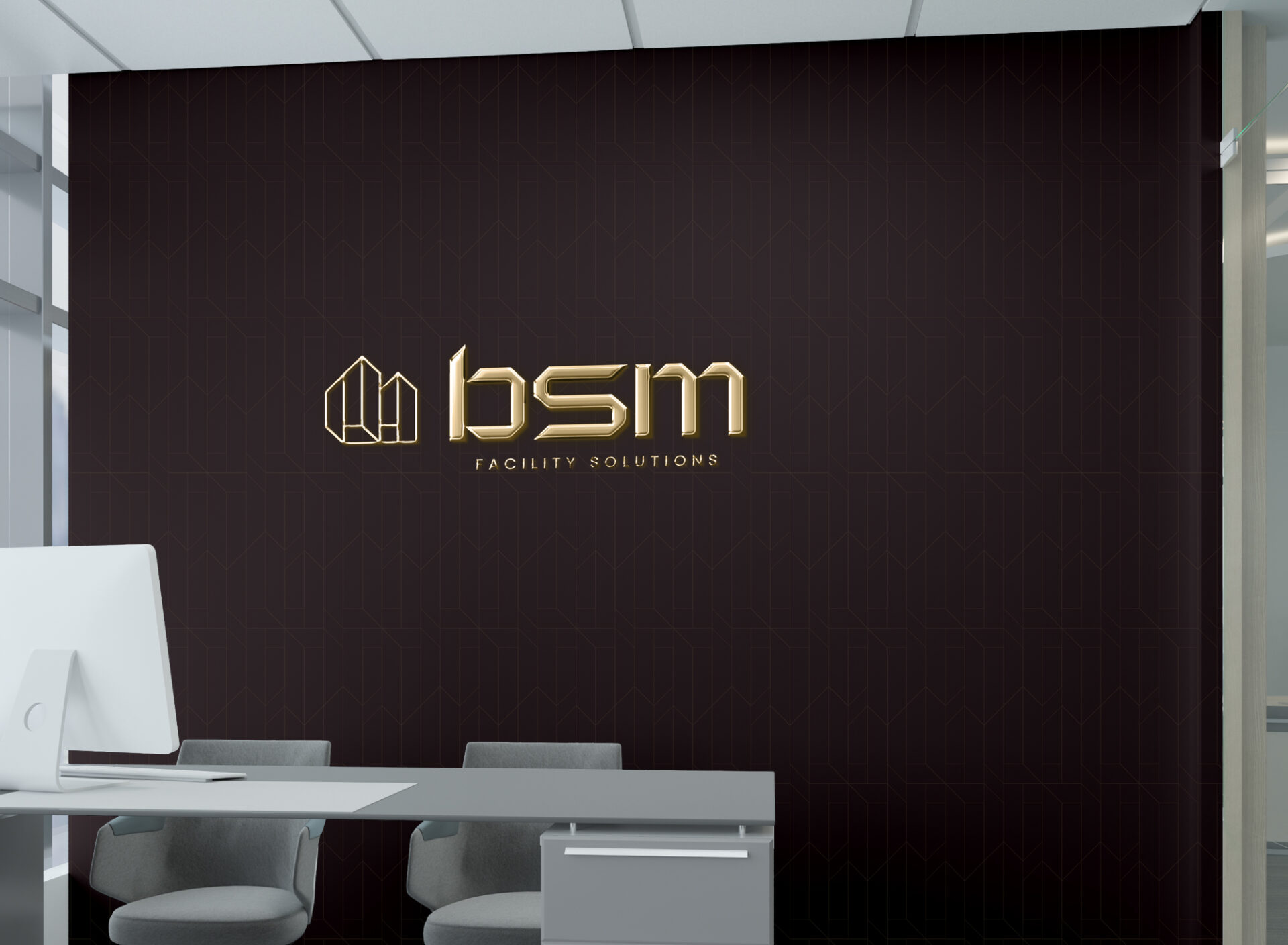 Our journey commenced with a logo that deftly weaves BSM's essence. It marries the sturdiness of architectural elements, emblematic of infrastructure, with the trust and security represented by a shield. Custom fonts were meticulously curated, radiating professionalism and dependability. Sharp angles and bold design elements infuse a modern and dynamic touch.
For the tagline, "Maintaining your assets" was the natural choice. It succinctly encapsulates BSM's core competence: the diligent stewardship of your property.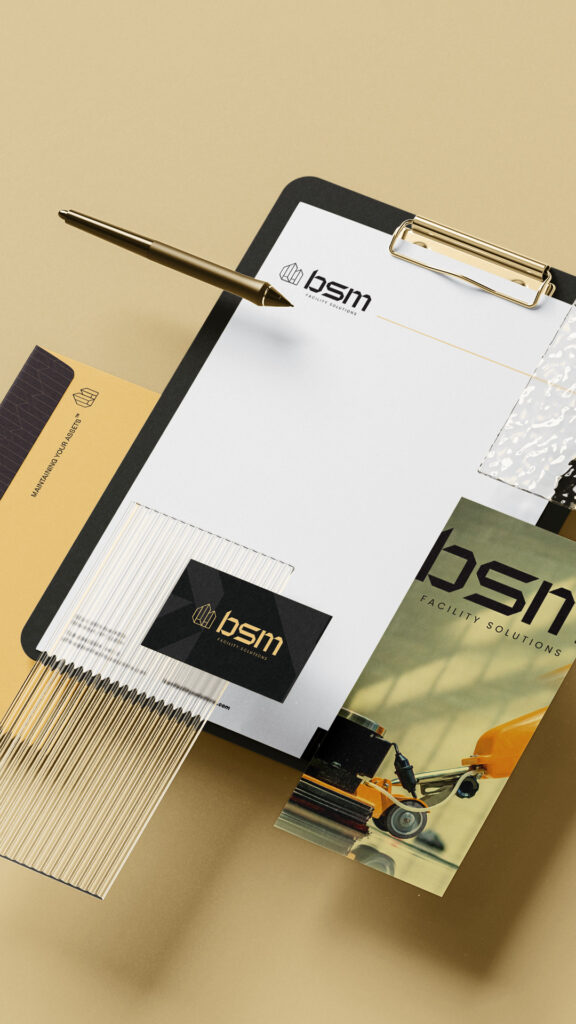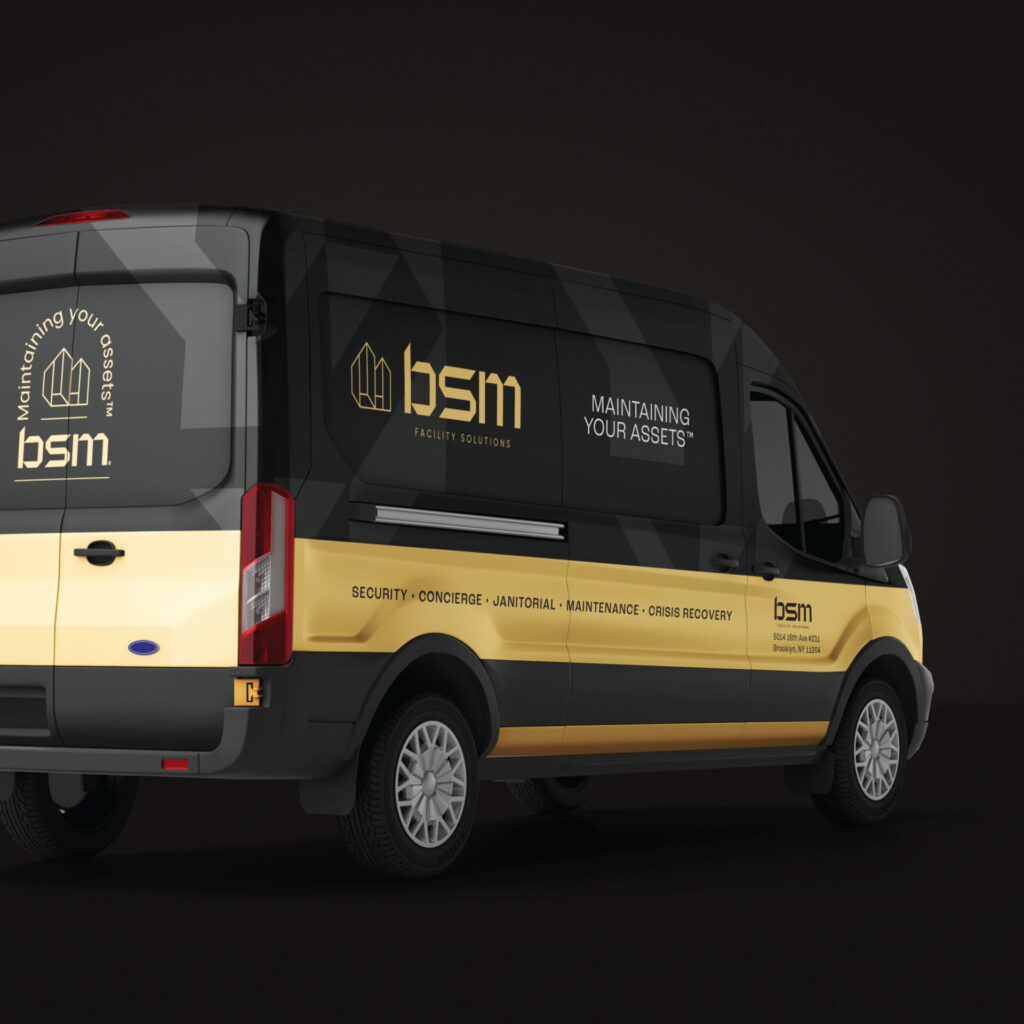 This rebranding endeavor positions BSM Facility Solutions as the epitome of reliability, a trusted partner firmly rooted in the local facility services landscape. The revitalized visual identity and tagline exude professionalism, security, and quality, harmonizing seamlessly with the company's fundamental values and unwavering commitment to excellence.