Avery & Jay's is a brand new premium handcrafted Ice cream shop in Jackson, NJ – 1135 East Veterans Highway at the Liberty Commons Shopping Center. We conceptualized, developed, and designed the complete brand identity and packaging along with a beautiful state-of-the-art landing page and innovative ad campaign.
Following the aesthetic of the brand, we designed a cutting-edge landing page with vibrant photography and dynamic copy that leads to an ordering system.
We created a pattern that incorporates the custom icons representing the different categories. Included in the pattern are the category names, the Avery & Jay's slogan, and their logo.
The slogan "Handcrafted Ice Cream" encapsulates the messaging of the premium Avery & Jay's brand. The brand identity conveys the feeling of being a step above with a unique and interesting ice cream selection.
Client:
Avery & Jay's Ice Cream
Services:

averyandjays.com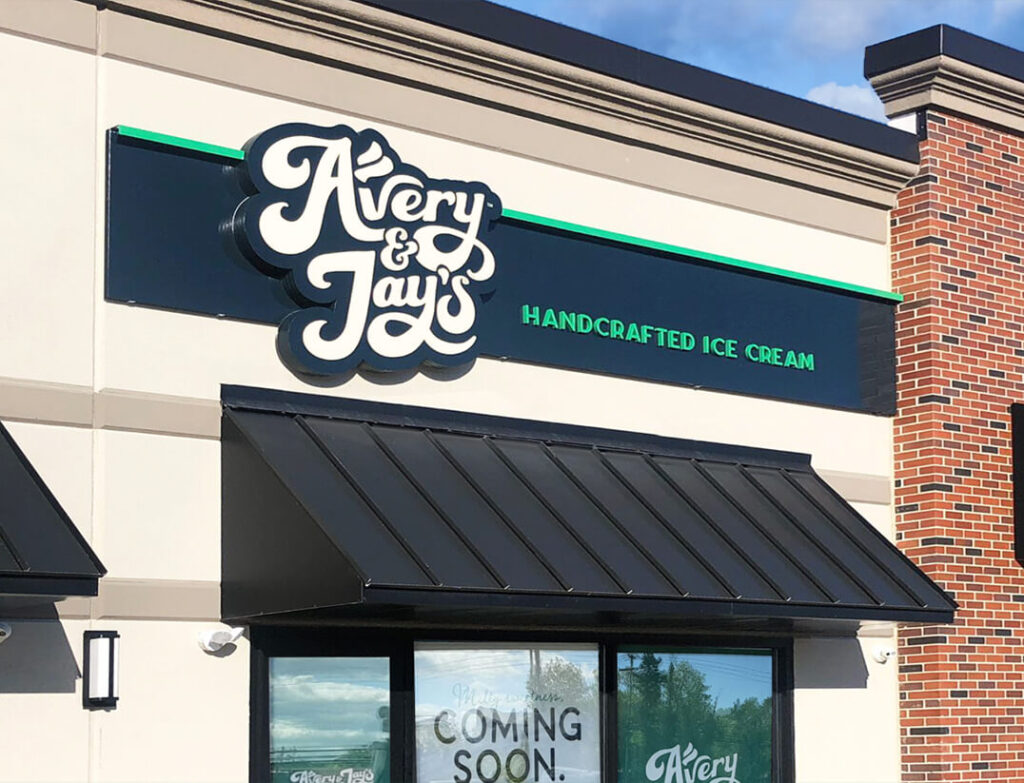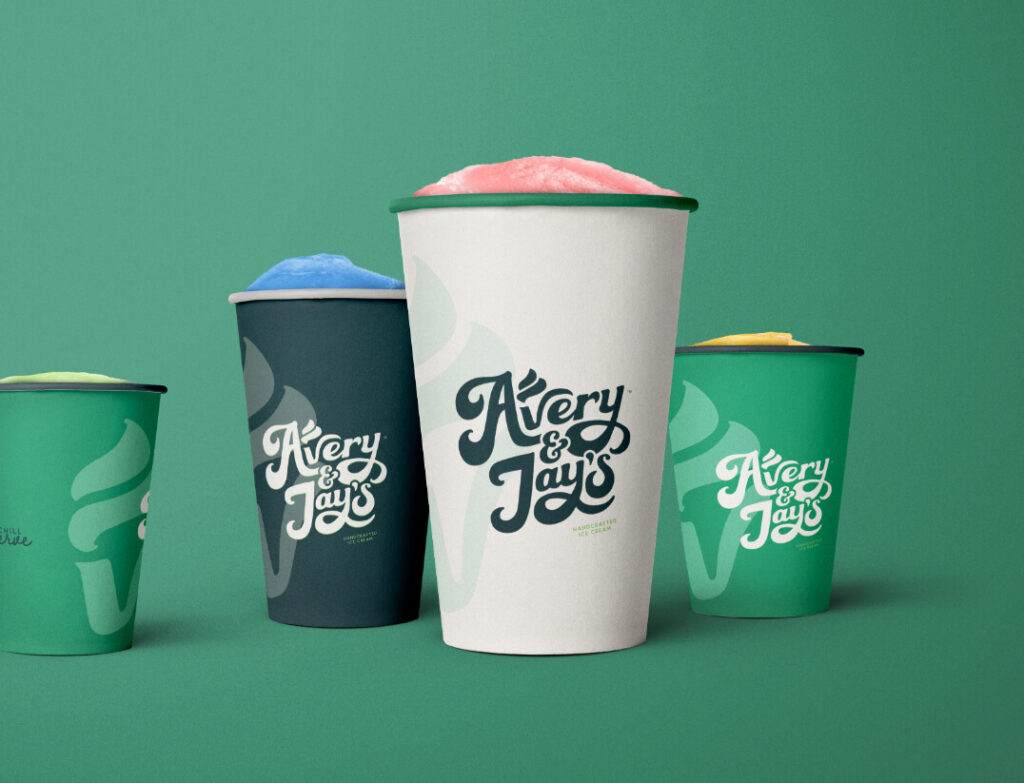 So how did we come up with the name Avery & Jays? We brainstormed many different ideas until we finally struck gold.
Inspired by the dedication & commitment of the owners Avrumy & Yaakov to their new endeavor, we thought who else personifies the brand more than the owners who live & breathe this dream? And so, Avery (Avrumy) & Jay's (Yaakov) was born.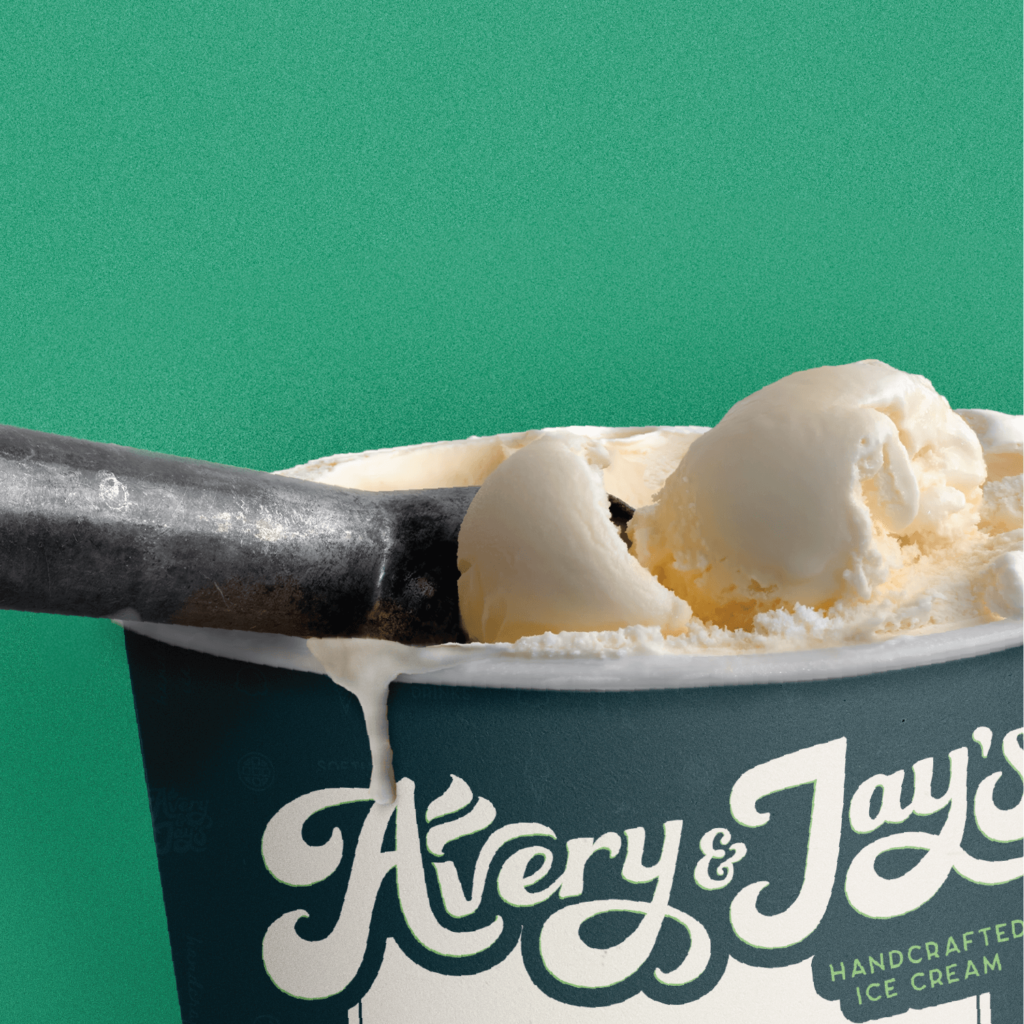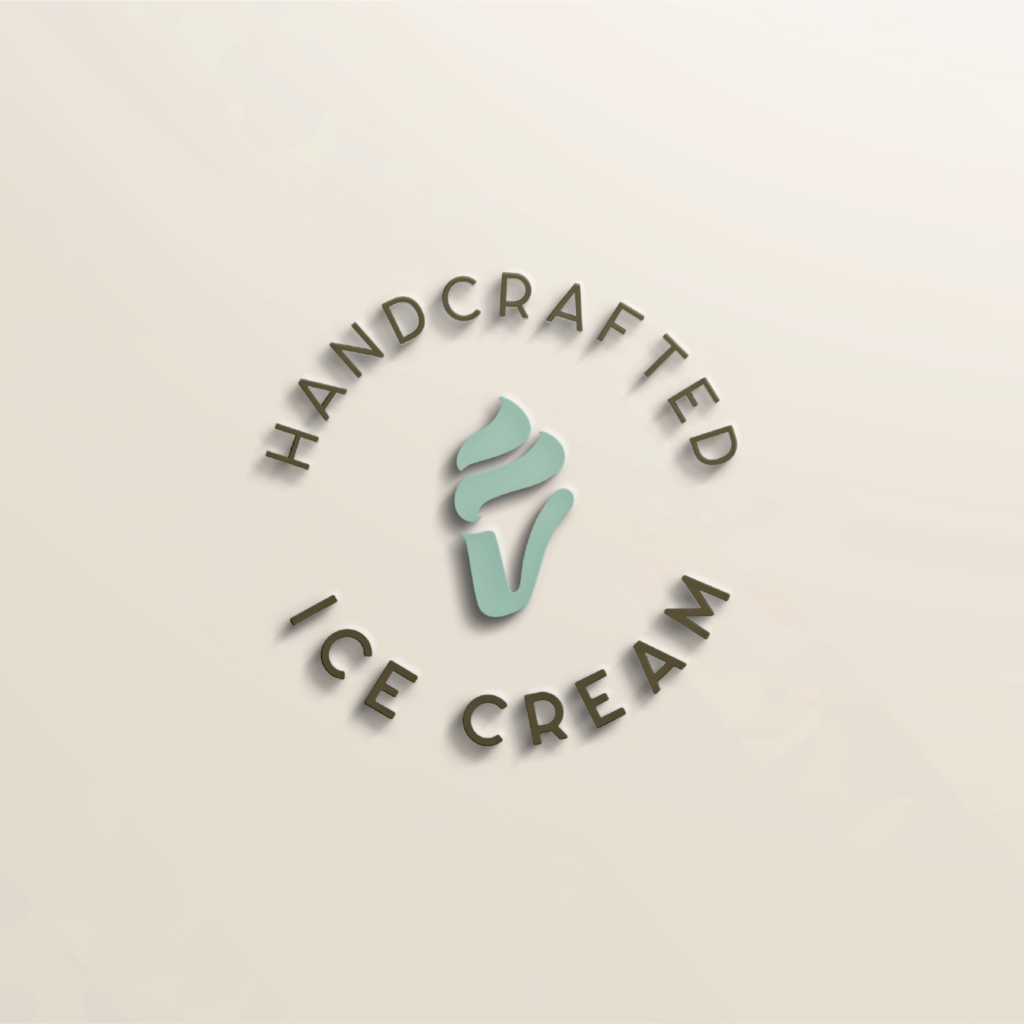 The logo design is friendly, flowing, and playful. Dancing lines mimic the swirls of an ice cream scoop. The font is a bold look on a soft pattern to show the contrast of soft ice cream on a crunchy cone. The 'v' in Avery presents an ice cream cone with an enticing scoop on top.